Welcome to Humber Electrical Limited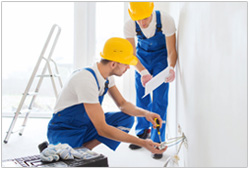 At Humber Electrical Limited we provide you a complete range of commercial & residential electrical services to meet your needs. We are fully licensed and highly skilled electrical contractors.
We are committed to providing expert electrical service and our reputation for being professional, courteous and reliable speaks for itself. We tailor our approach to your specific electrical needs in a timely and cost-effective manner. With more than 10 years of quality workmanship and a commitment to excellence, our service consistently exceeds our customer's expectations.
Humber Electrical Limited is committed to the principles of "Quality & Performance".